"Thank you for your dedication to successfully completing what may be the most challenging year of education in our collective careers. You truly are developing hearts that care, minds that think, and hands that serve." Dr. Jared Cleveland
https://www.smore.com/cnsxz

Free Summer Meal Program

Red Nose Day on Thursday, May 27th.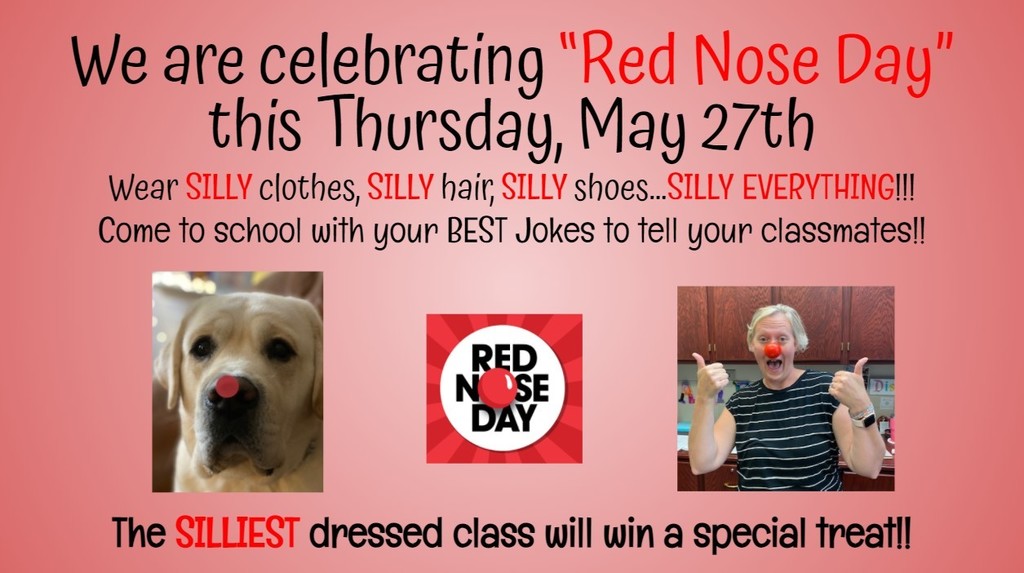 Kindergarten fun! Thank you Mrs. Murry for the bubbles and chalk ! They are having a blast at recess!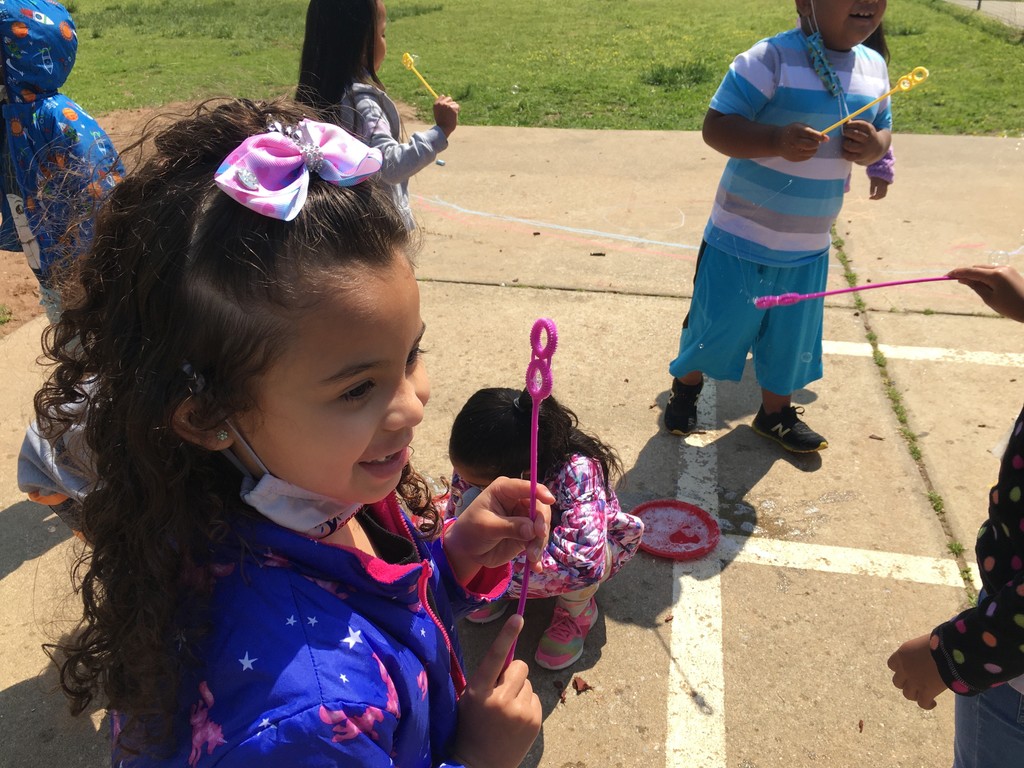 Thank you Nurses!!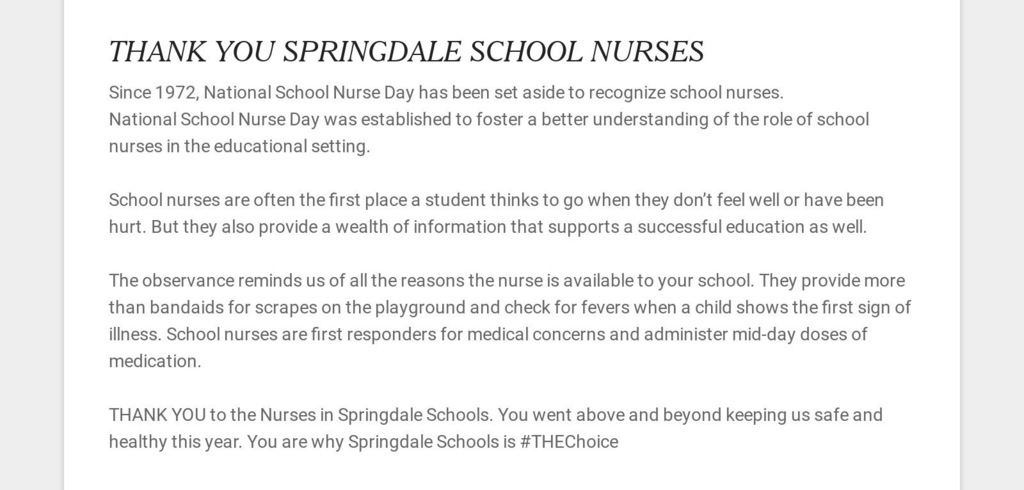 Kindergarten Registration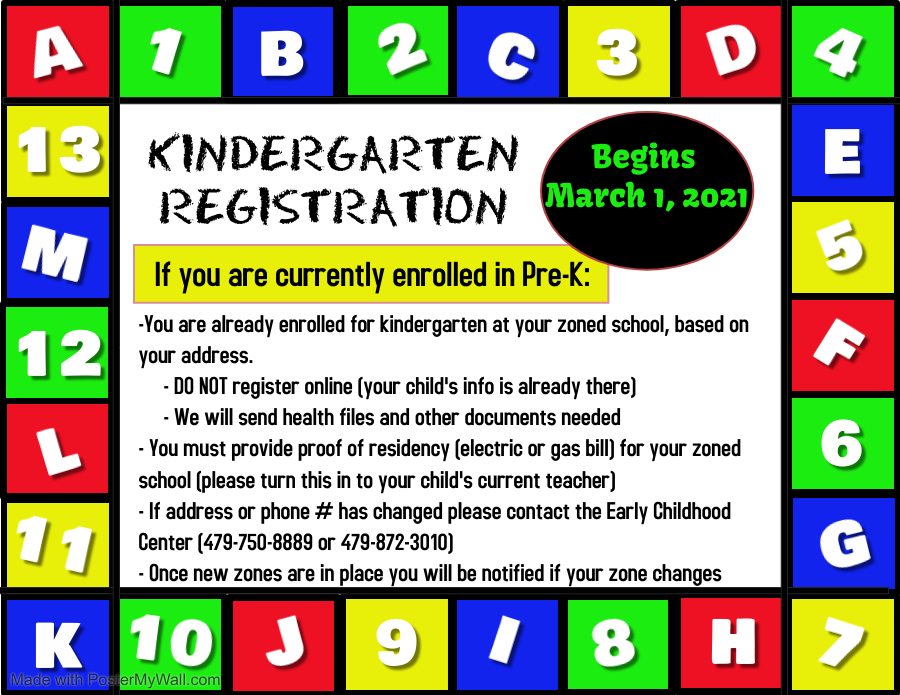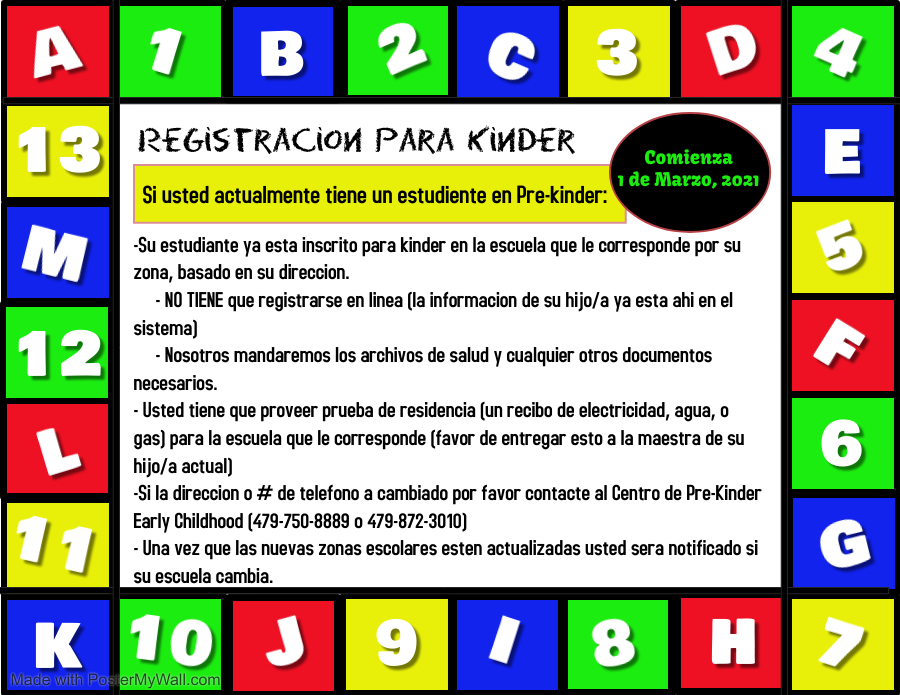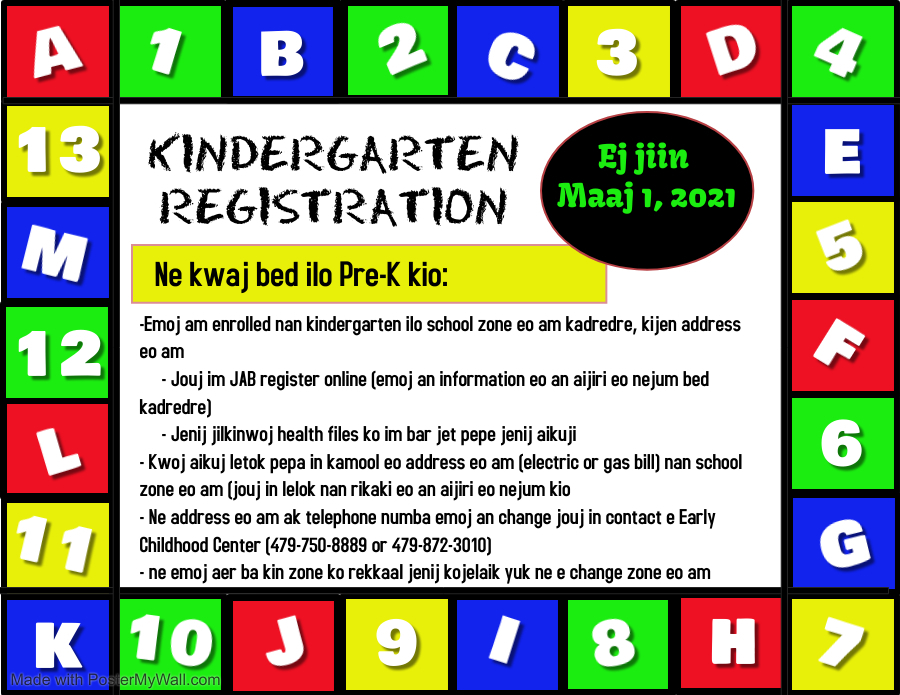 Second grade having a great time in PE today.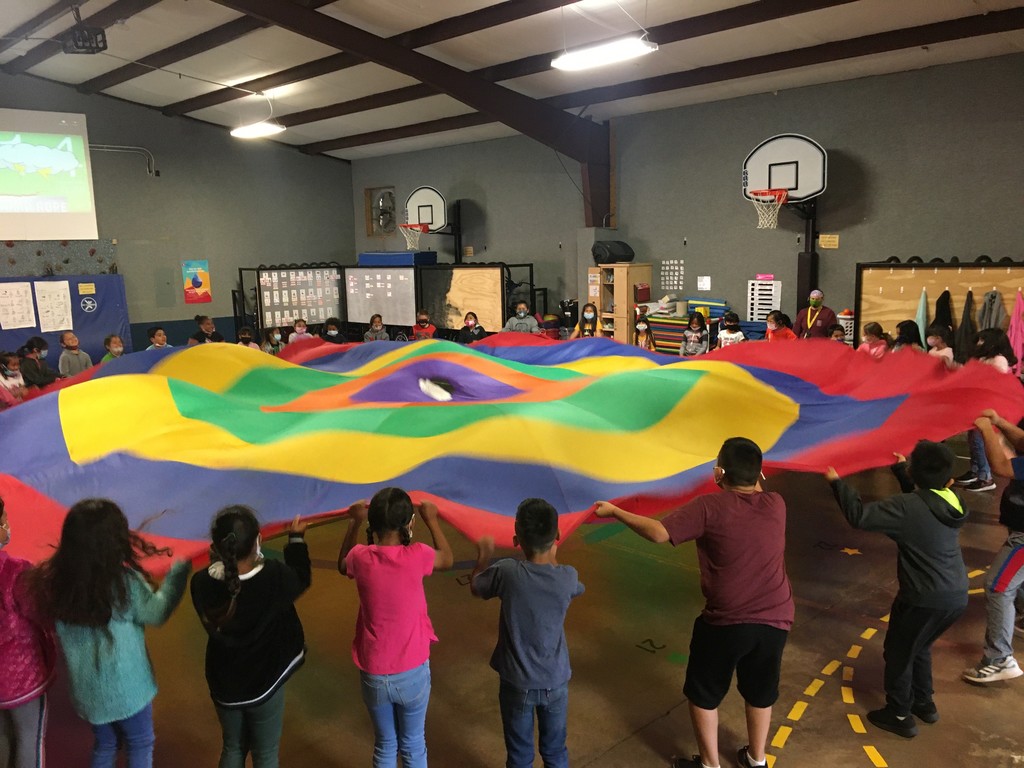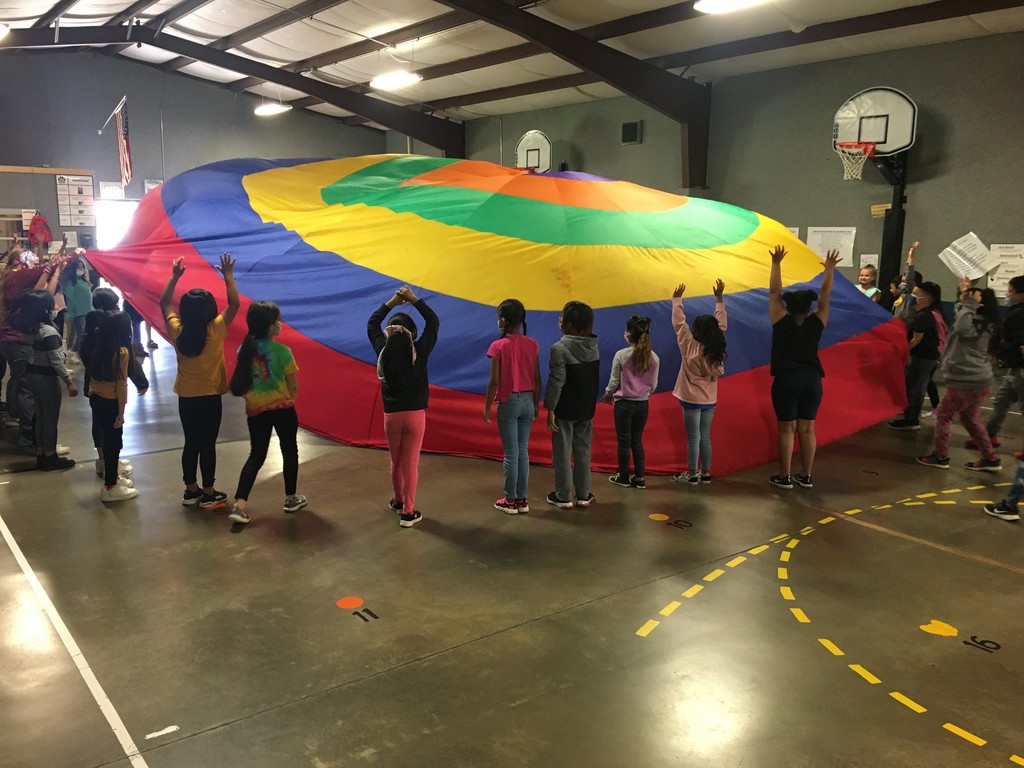 Tomorrow Spring Pictures and Cap and Gown Pictures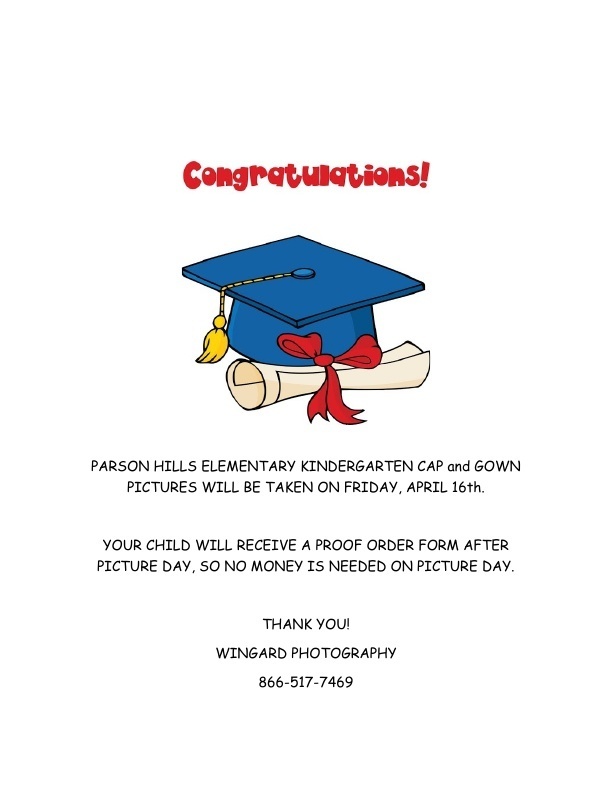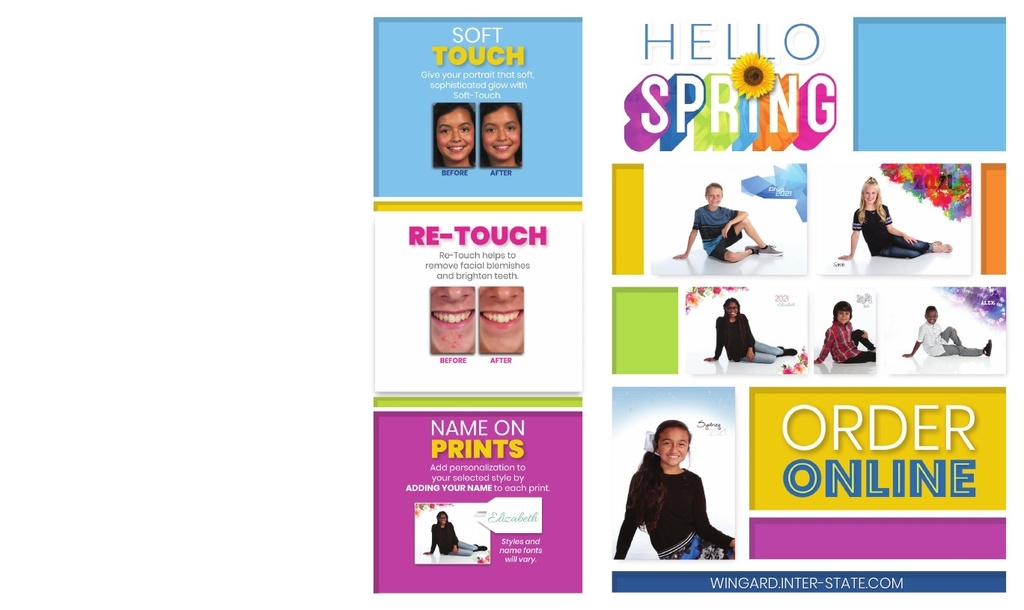 Panther Families, the Springdale School Board voted to modify the Face Coverings Policy on Tuesday Night. Please see the graphics below for the updated guidelines.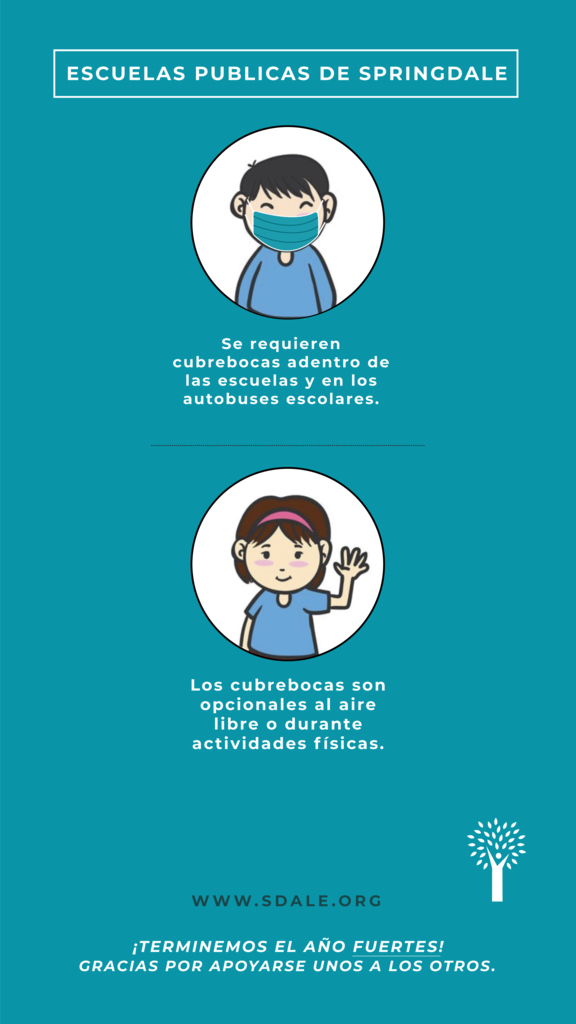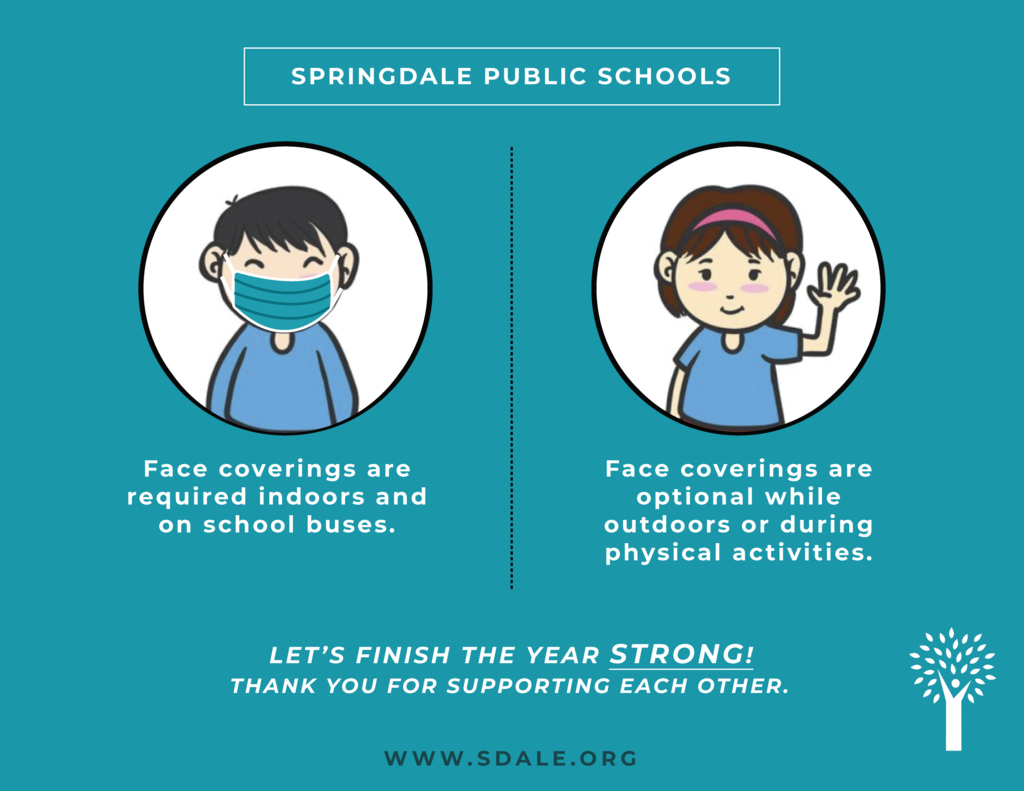 School Zone Safety

Morning Arrival Procedure and Parking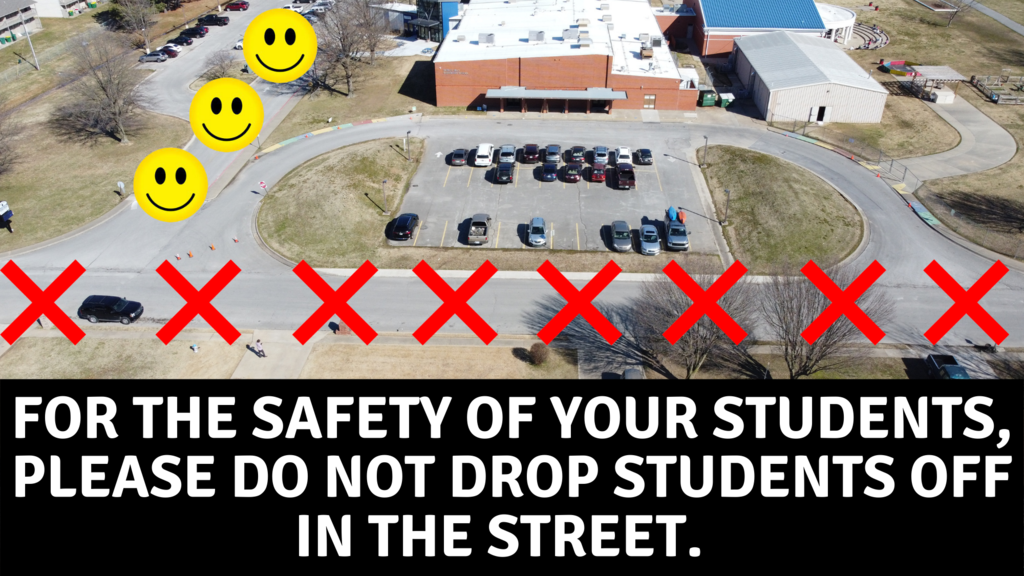 Good afternoon Springdale Family! Governor Asa Hutchinson announced the lifting of the statewide mandate for face coverings; however, the Springdale School's requirement for face coverings remains in effect at this time. This afternoon, Commissioner Key provided guidance for districts to develop a Plan for End-of-Year On-Campus Activities and Continuity of Instruction. This plan includes a review of district policy on face coverings. We are currently processing the guidance in preparation for plan development. The school board will review the Springdale plan at its regularly scheduled meeting on April 13th at 5:00 pm. The Springdale Family has been resilient through this school year. Finishing strong is a priority for everyone and we appreciate your partnership to make that happen. Jared A. Cleveland, Ed.D. Superintendent Springdale Public Schools ¡Buenas tardes familia Springdale! El gobernador Asa Hutchinson anunció el levantamiento del mandato estatal de cubrirse el rostro; sin embargo, el requisito de la escuela Springdale de cubrirse la cara sigue vigente en este momento. Esta tarde, el Comisionado Key brindó orientación para que los distritos desarrollen un Plan para las actividades de fin de año en el campus y la continuidad de la instrucción. Este plan incluye una revisión de la política del distrito sobre las carátulas. Actualmente estamos procesando la guía en preparación para el desarrollo del plan. La junta escolar revisará el plan de Springdale en su reunión programada regularmente el 13 de abril a las 5:00 pm. La familia Springdale ha sido resistente durante este año escolar. Terminar fuerte es una prioridad para todos y agradecemos su colaboración para que eso suceda.

Many students have been coming to school without wearing a mask this past week. Please make sure that they bring a mask along with their backpack everyday to school.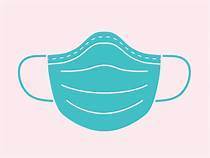 Pre-K Registration Information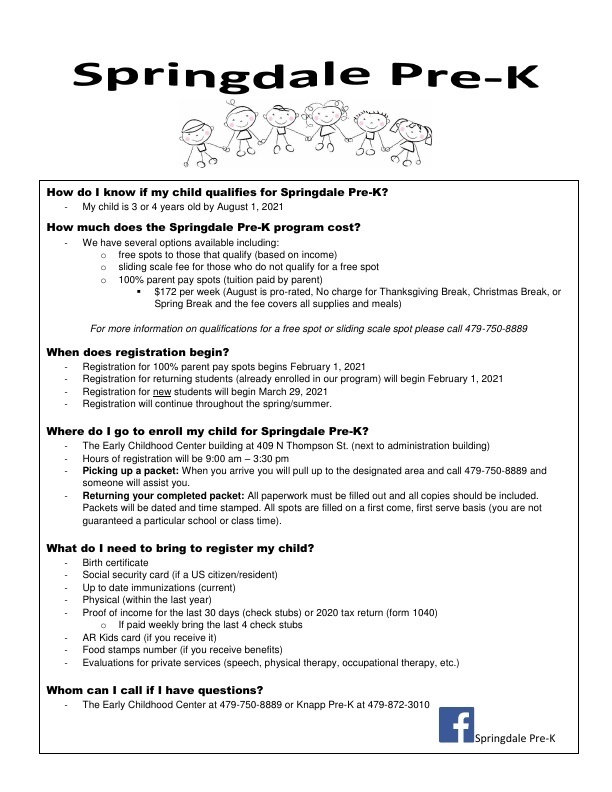 Our EAST Conference team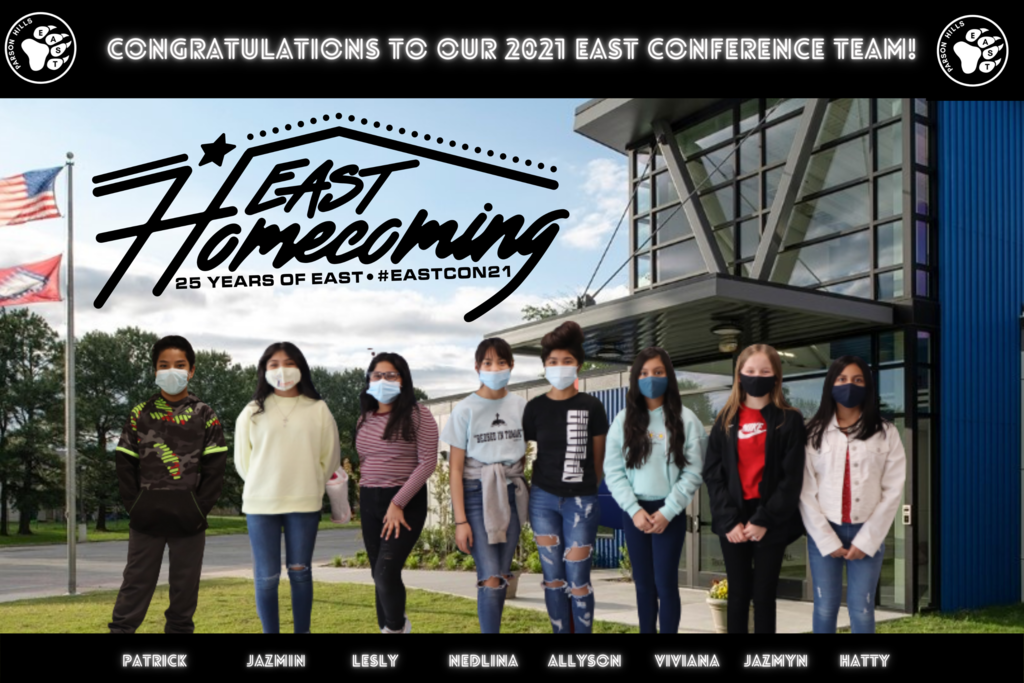 Next week is ELPA Testing for ESL students in Grade 2-5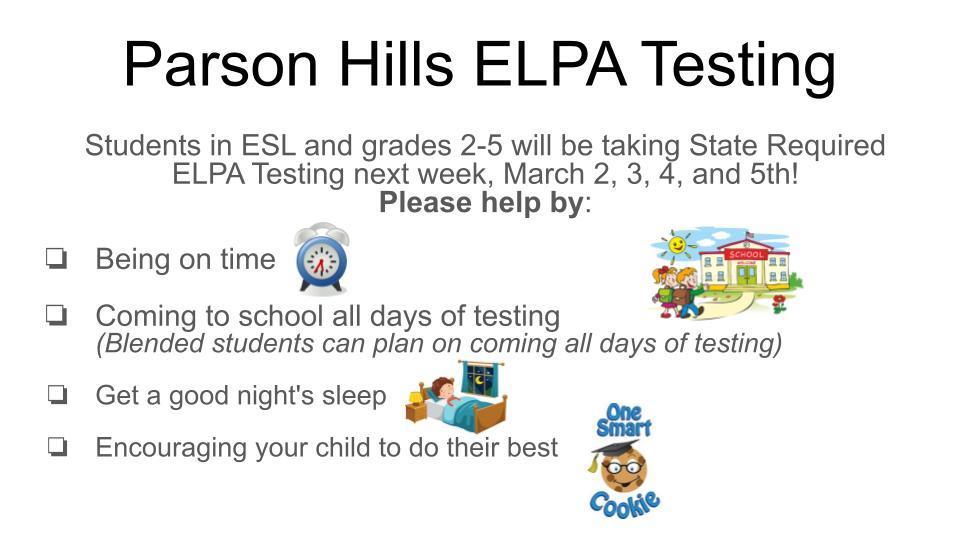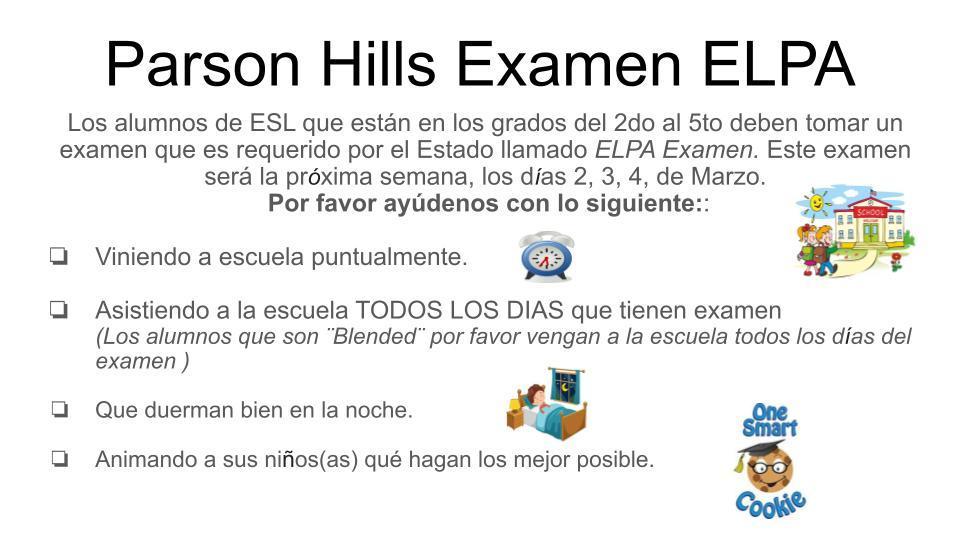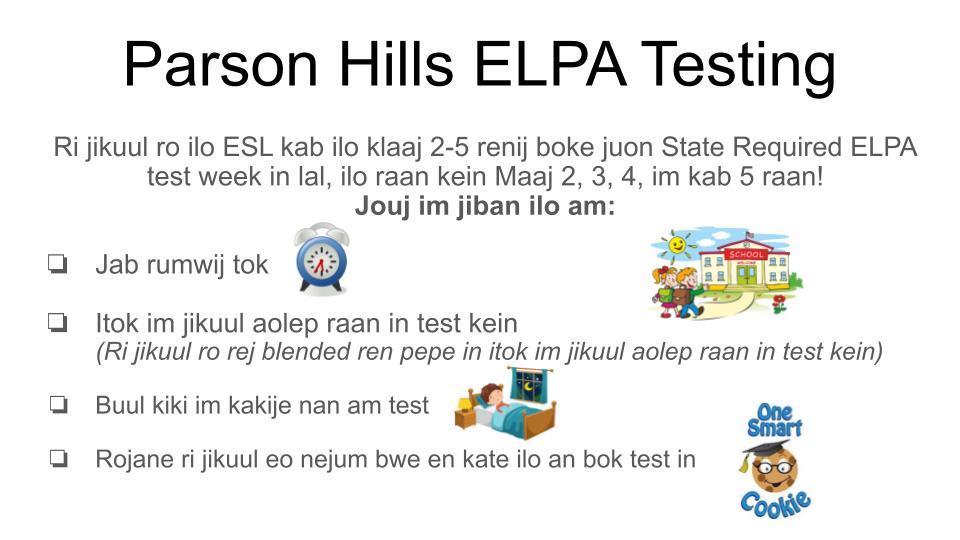 Dr. Suess' Battle of the Books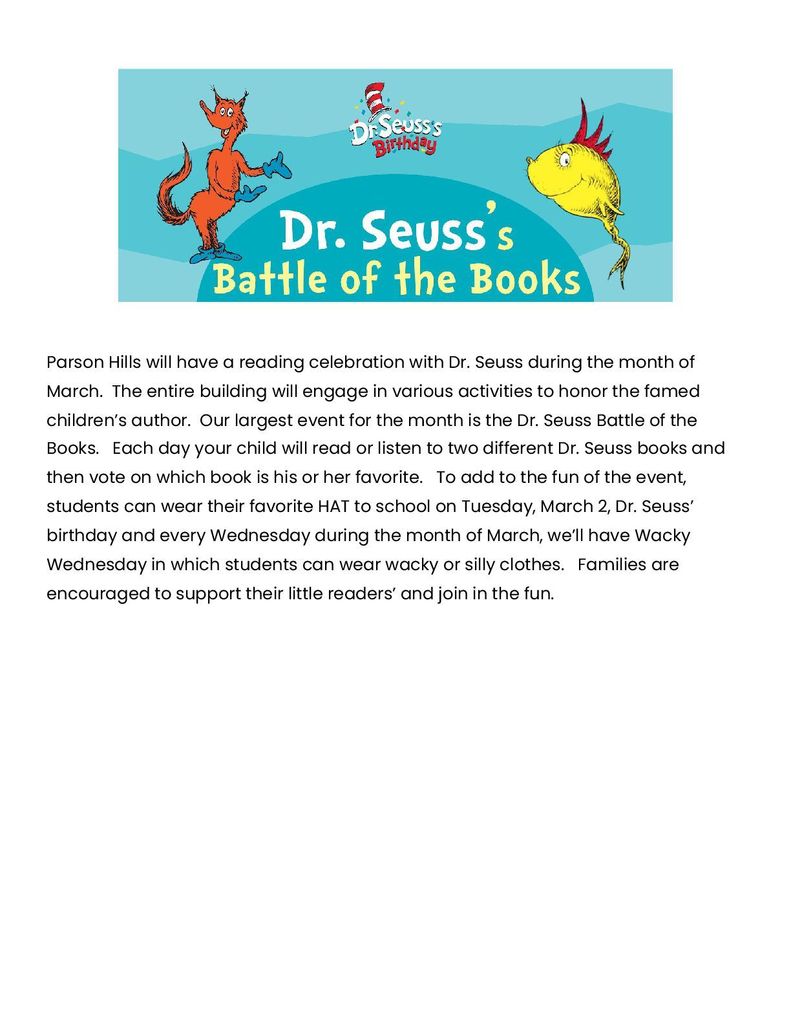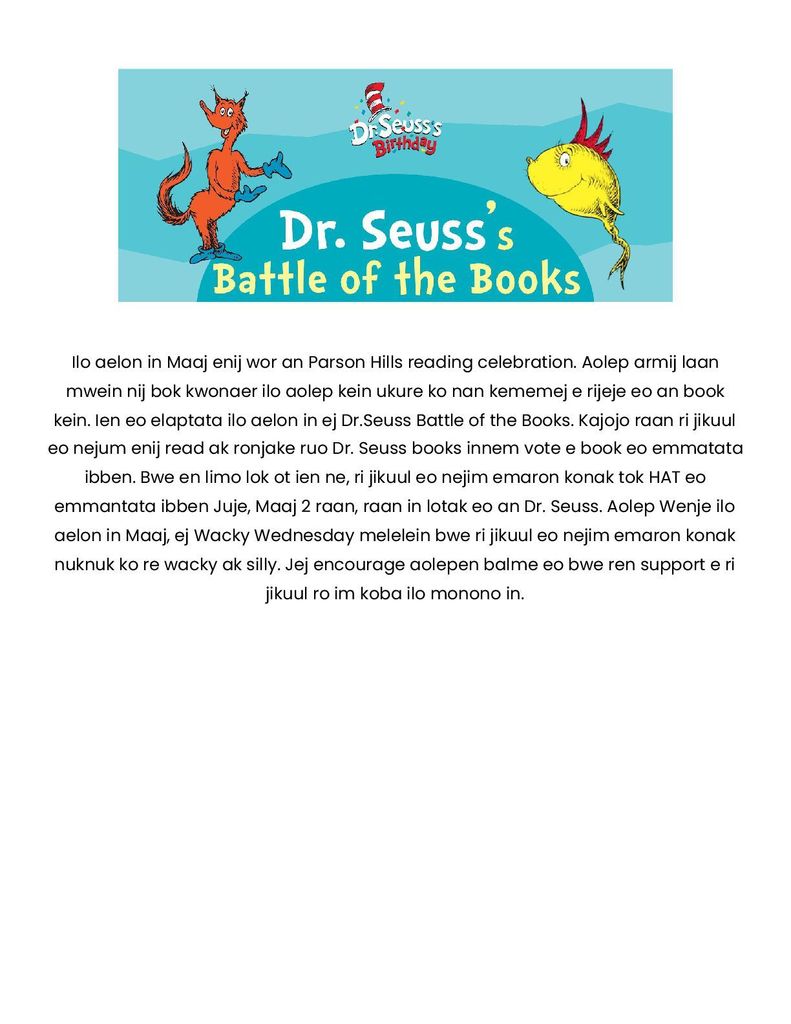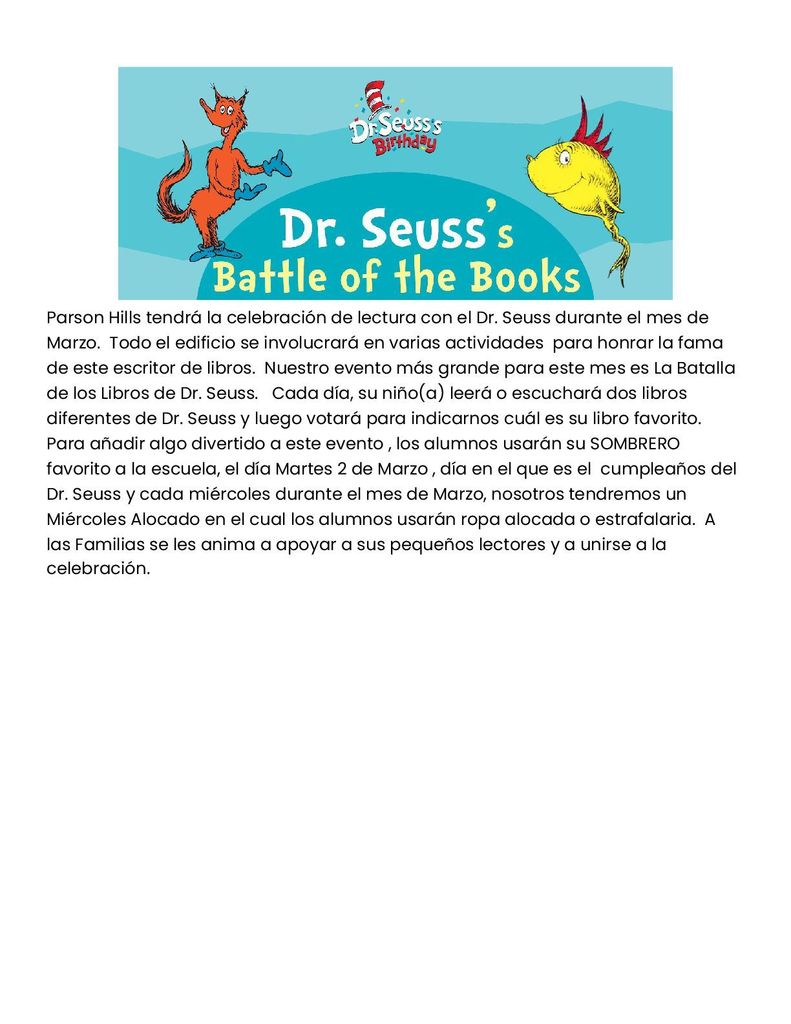 Kindergarten Registration