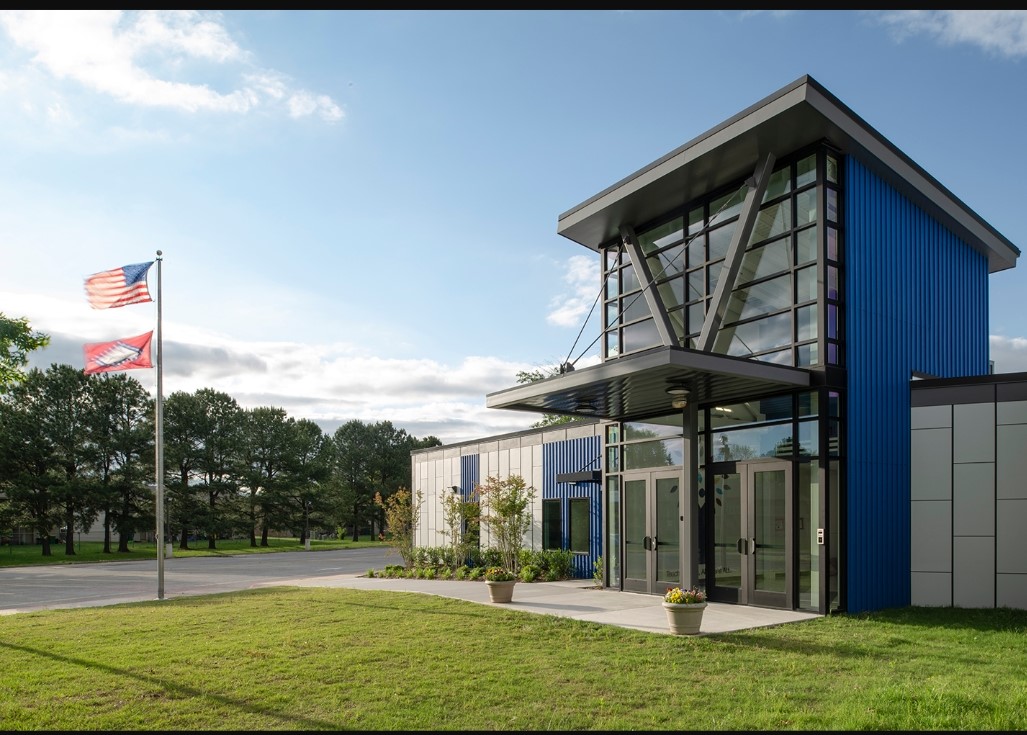 Parson Hills was built in 1982. At that time, Parson Hills had much farm land around it, but today, it is surrounded by apartments, duplexes, and houses. Most of our students walk to and from school, or their parents transport them as most of our students live within a 2 mile radius of the school. We are truly a neighborhood school serving around 500 amazing PK-5th grade students.
Over the years, several classrooms and a new Library Media Center were added onto the original building as well as an exterior building added for a gym for Physical Education classes. In 2020, a School Based Health Center (SBHC) was built. Our SBHC was named Panther Wellness Center, and it serves the health needs of our students, their families, staff, and our community. If you have health care needs, call the Panther Wellness Center at 479-872-3058. When our SBHC was built they also updated and expanded the facade of our building. Such a beautiful entry to welcome our Parson Hills family and visitors each day.
Parson Hills Elementary is known for taking great care of our students and their families as well as growing our students academically at the highest of levels. In 2018, Parson Hills was recognized by the Office for Education Policy (OEP) for achieving in the top 10% of Arkansas schools for Academic Growth. This award was for high growth based on student performance on the ACT Aspire examination. Parson Hills was also labeled a Beating the Odds school in 2018 by the OEP. The Beating the Odds recognition was based on our students demonstrating high growth on the ACT Aspire even though our school serves a high percentage of students who participate in Free and Reduced Lunch. Growth is the best indicator of the positive impact our school is having on students. We received the Beating the Odds award for Overall Growth, Math Growth, and ELA (English Language Arts) Growth. This kind of academic growth is only possible because of the high dedication and talent of our staff, the support our students' families give them, and most importantly because of the amazingly bright and hard working students we have at Parson Hills. We are not just a team but a family at Parson Hills.