PE Activity for Today

Superhero Jokes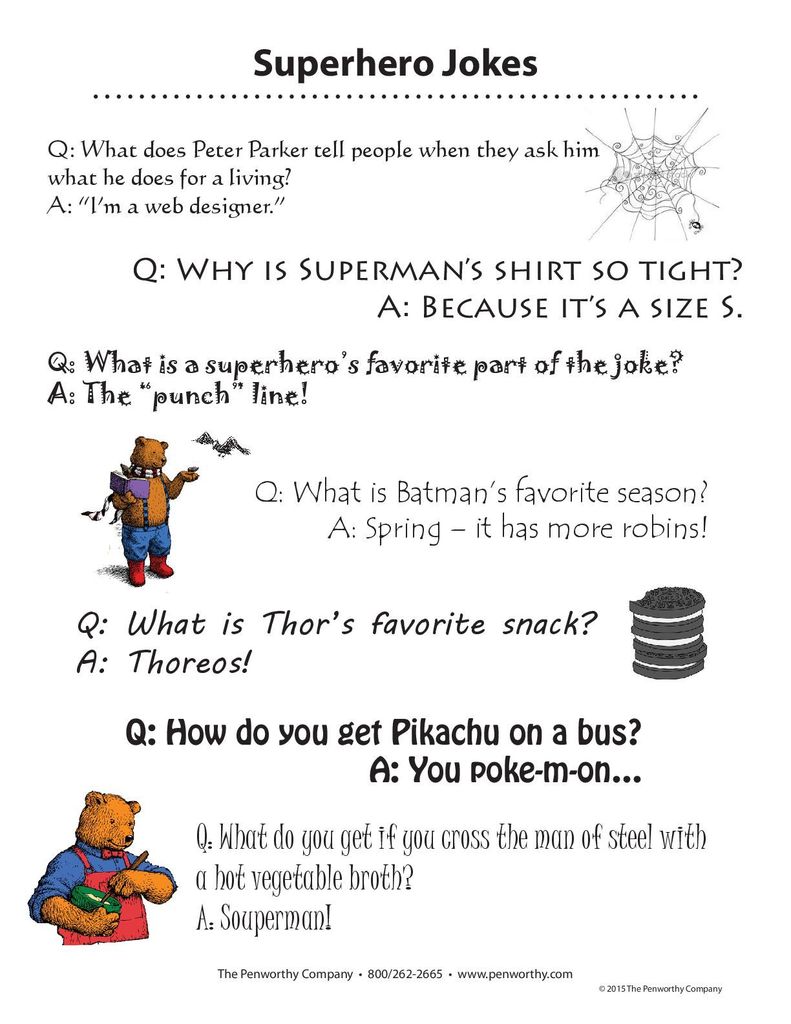 Try this fun activity at home.

At Home - Kettlebell

Healthy Fitness Bingo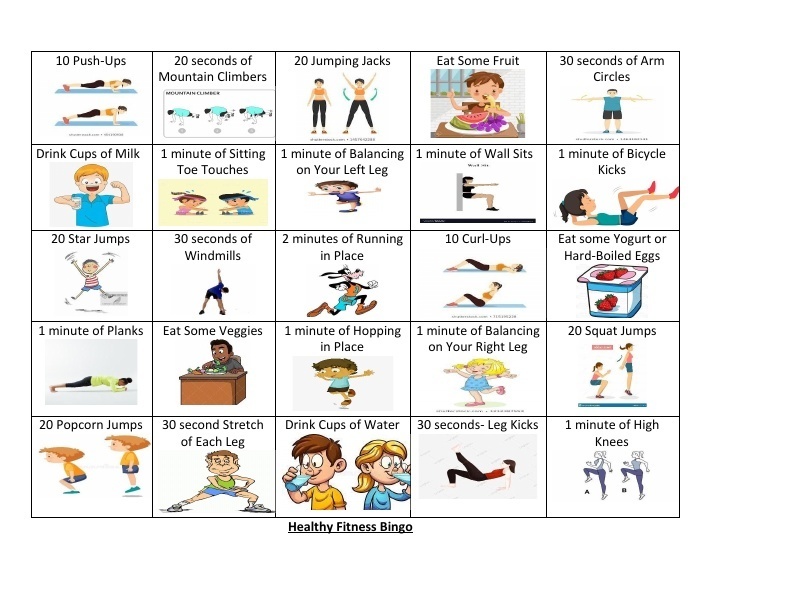 Check this out Parson Hills kids! Here's a great Quaver song that talks about helping our planet. Let's think about what we can do to keep our planet healthy while we are spending time at home. Now that people are staying home all around the world, planet Earth is hitting the reset button and I know we will feel the difference when this is all over. Have a great week!
https://www.youtube.com/watch?v=gdimxX7VqoQ

AMI Resource Letter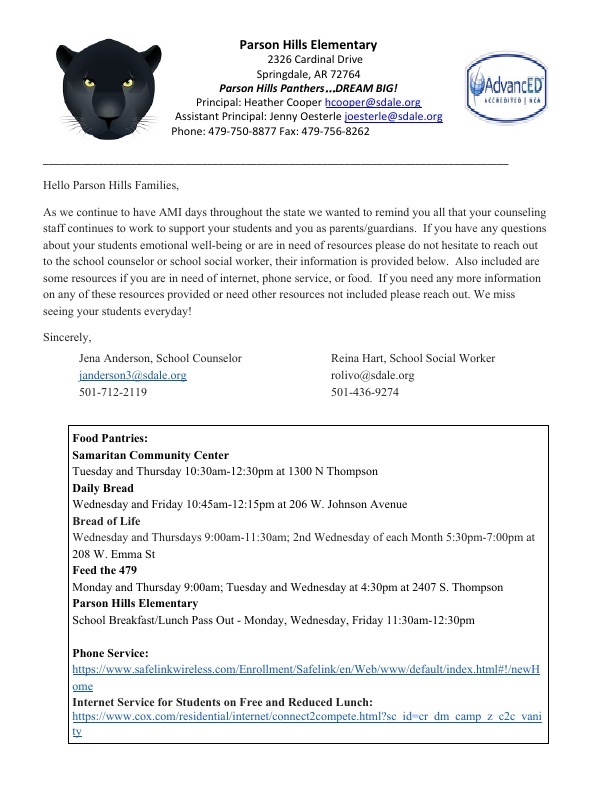 Spring Into Action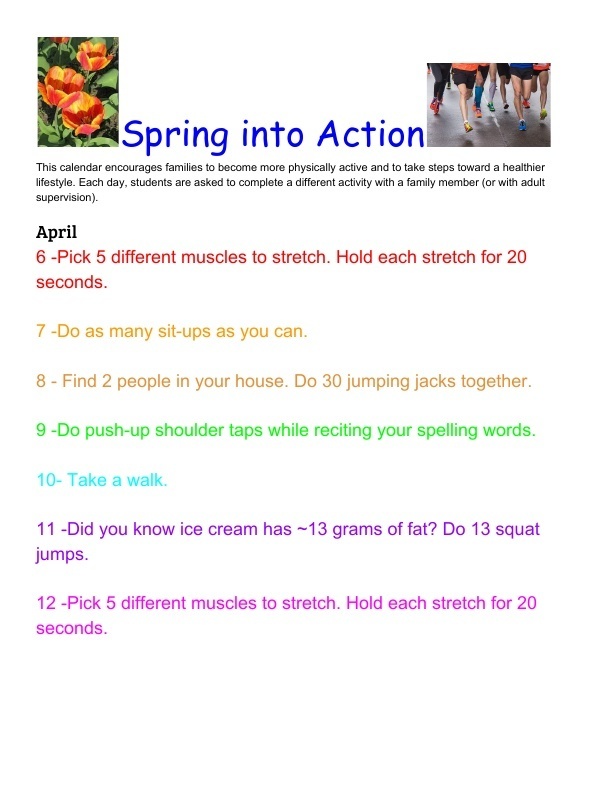 Asegúrese de recoger sus nuevos paquetes AMI en la entrada del edificio entre las 8:00-3:00, o puede acceder a ellos desde el enlace aquí. Si no tiene una impresora, simplemente responda las preguntas en una hoja separada. Asegúrese de informar a sus maestros que recibió su paquete, para mantener un registró.
https://www.sdale.org/o/springdale-public-schools/page/ami-day


Jouj im jab meloklok in pick up e AMI packet eo ilo rainin, Friday, April 3 ilo 8 awa nan 3 ralep ilo turin wot drelon lok en. Ako komaron bar iwoj nan link ne ijin lal im print out I. Ñe ejelok am printer, komaron uaki wot kajitok kane ilo bar juon pepa. Jab meloklok in ba lok nan Rikaki eo ke emoj am boke bwe ren jela ke ererelok am boke ak komane. Komol im Jeramon!
https://www.sdale.org/o/springdale-public-scho…/page/ami-day

Pantry is Today!!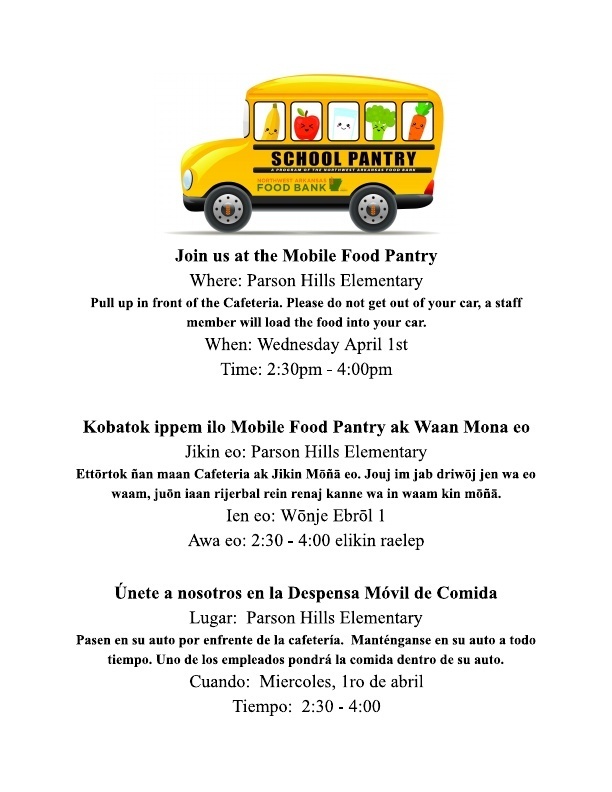 HOW TO ACCESS GOOGLE CLASSROOM FROM YOUR GAMING SYSTEM