Hello. My name is Hayley Thrash, and I am a PreK teacher. This is my 15th year at Parson Hills. I attended the University of Arkansas, in Fayetteville, and graduated with a Masters Degree in Early Childhood Education. I have taught Kindergarten, 1st grade, 3rd grade, Family Literacy, and now PreK. I have a son, Gabe, who is 7 years old. We have a cat, Pete, who is named after the children's books. I love razorback sports, especially football, and spending time with Gabe. We live in Farmington and like to go to our local library and park, go to the movie theatre, and play card and board games. I am looking forward to another great year as a Parson Hills Panther.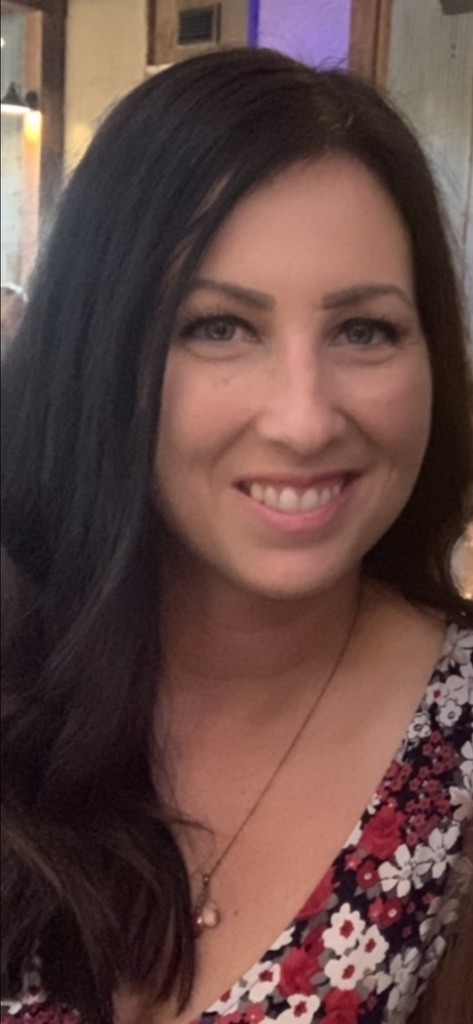 Our Assistant Principal - Mrs. Oesterle. In 2013, I moved to AR from the sunny state of Arizona. Before moving to Arkansas, I started teaching in 2002. I taught K, 1, 2, and 3. I also was a reading specialist who helped students learn to read. Once I moved to Arkansas, I started as an instructional facilitator here at Parson Hills. In 2016, I became the assistant principal. I absolutely LOVE my school family!!!! Some interesting facts about me: I was a gymnast through college. I love singing, dancing, and making people smile. I have 4 children, 3 boys and a girl I have 5 cats, 4 dogs, and lots of fish. When I am not at school, we love doing things as a family outdoors and traveling.

Our Principal - Mrs. Cooper I am so proud to be the principal of the best students and staff in AR! I love coming to work each day. This is my 7th year as principal at Parson Hills. I was an assistant principal and instructional facilitator at George Elementary School in Springdale before I came here. Before that, I taught in Bentonville, AR and in Noel, MO. I earned my Bachelor of Science in Elementary Education from Missouri Southern State College in Joplin, MO. I earned my Master of Science in Education, Elementary Education from Southwest Missouri State University and my Master of Science in Education, Educational Administration from Missouri State University in Springfield, MO. I am the proud mom of a United States Marine, Zachary, who is currently deployed and proudly serving his country. My husband, Charles, is a Navy Veteran who served as well. My family loves to travel, hike, and be on the water in a boat or canoe. I would love to have summer weather all year. Family is everything to me, and Parson Hills is part of my family! My school family brings me much joy, laughter, and pride just like my personal family. I love seeing our Panthers learning and helping each other. You should be so proud of your children as they are incredible, and I thank you for the opportunity to serve them. Please feel free to see me if I can help you in any way. As we always tell our Panthers, dream big! I know they will accomplish great things in their lives!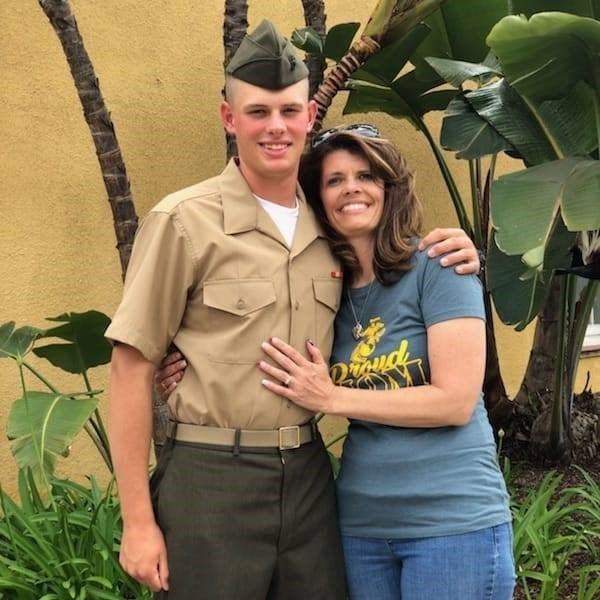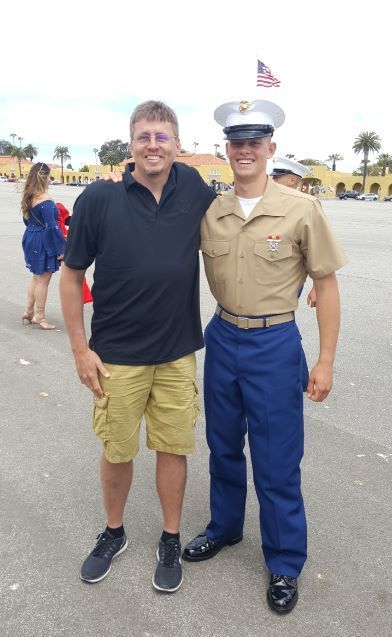 Book Fair is next week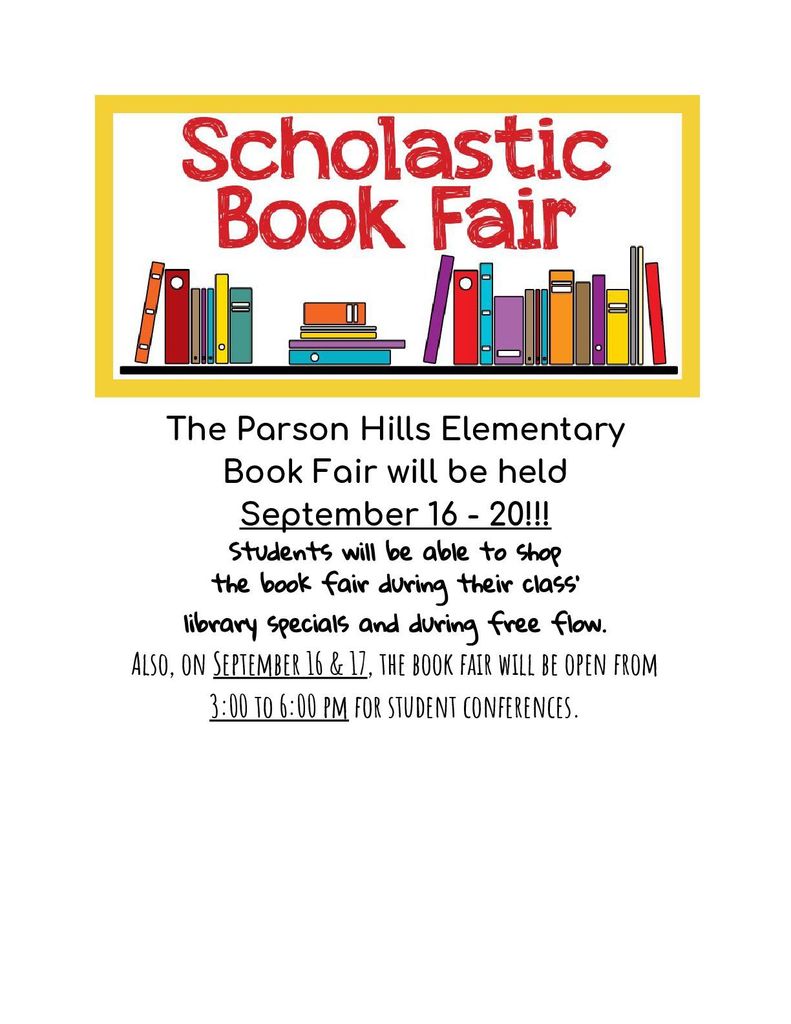 Panthers don't forget to wear your Red, White, and Blue or Camo today!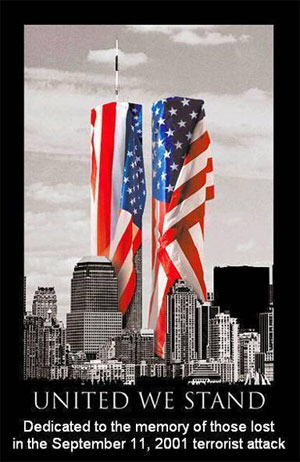 Hi Parson Hills family! My name is Ellie Worob, I'm excited to be apart of the 5th grade team this year. I'm married to my remarkable husband Tip. We just celebrated our two year anniversary this summer. We've recently added a new Australian Shepherd puppy into our family, which we couldn't be more joyous about! Last year my husband Tip and I moved from Utah to Little Rock, so he could further his education at UALR Bowen School of Law. This year he'll be a Razorback as he continues his studies at University of Arkansas. We are thrilled to put down new roots in Northwest Arkansas! I grew up in Kaysville, Utah. There, I attended Weber State University where I graduated in 2018 with my Bachelors Degree in Elementary Education. The highlight of my college years was competing as a D1 track and cross country athlete for the Weber State. Running is a major passion of mine and you'd be sure to see my husband and I enjoying the local trails on the weekend! I've continued to train and compete in as many races as possible and am working towards running competitive marathons. Growing up in Utah, I gained a great appreciation for nature and especially the mountains! Hiking and trail running are what make me feel most "alive" and they are something that I find really rejuvenates my soul and zest for life :) I look forward to exploring the beauty Northwest Arkansas has to offer! Some other hobbies of mine include photography, painting, and DIY projects. I love all things creative especially around the holidays. I find that teaching is another way to outlet my creativity. This year will be my second year teaching. I previously taught 4th grade in Little Rock. I'm excited to be apart of the Parson Hills team, and I greatly look forward to getting to know and learn from each of you!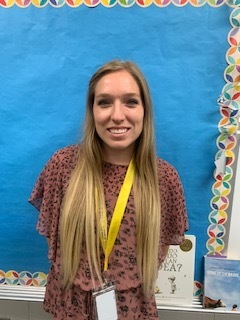 We are so excited about Tomorrow Night!

Springdale Family Literacy Program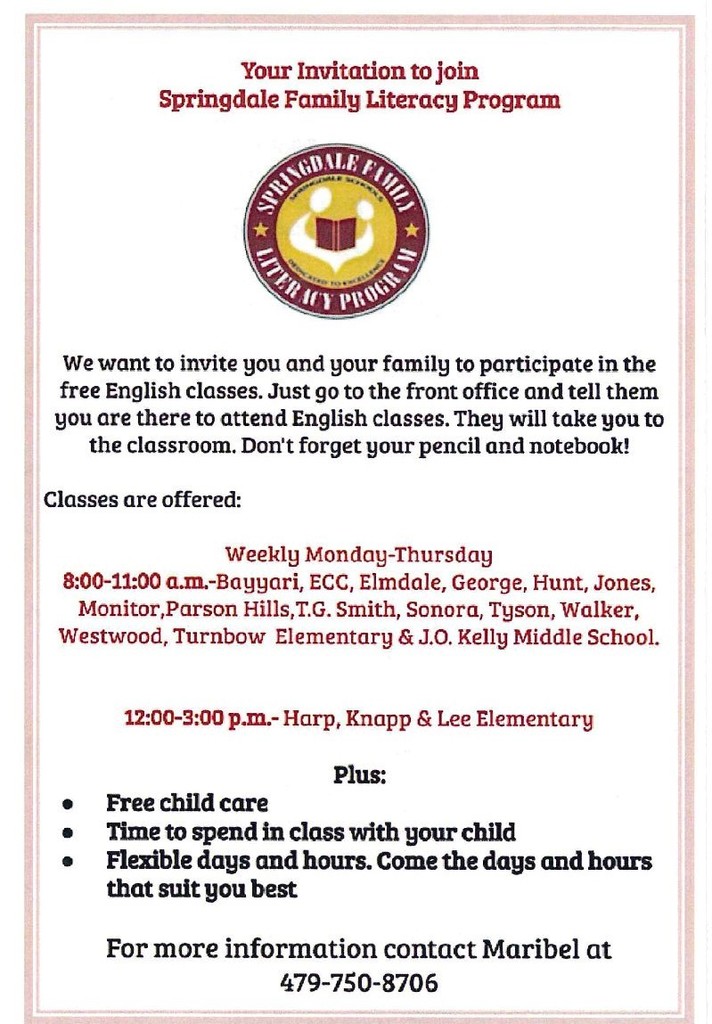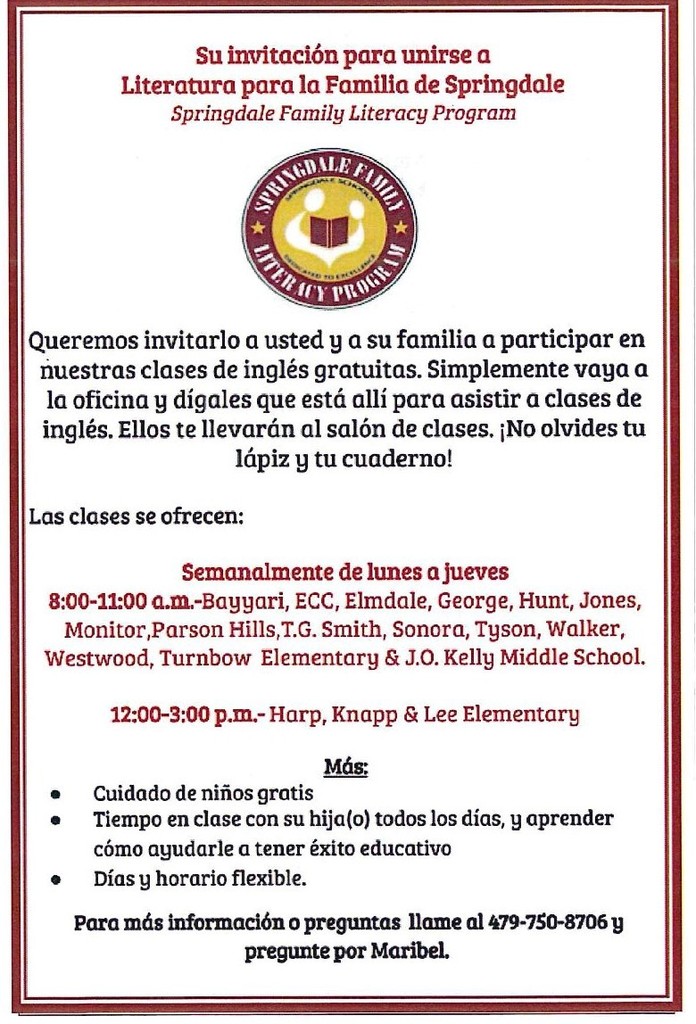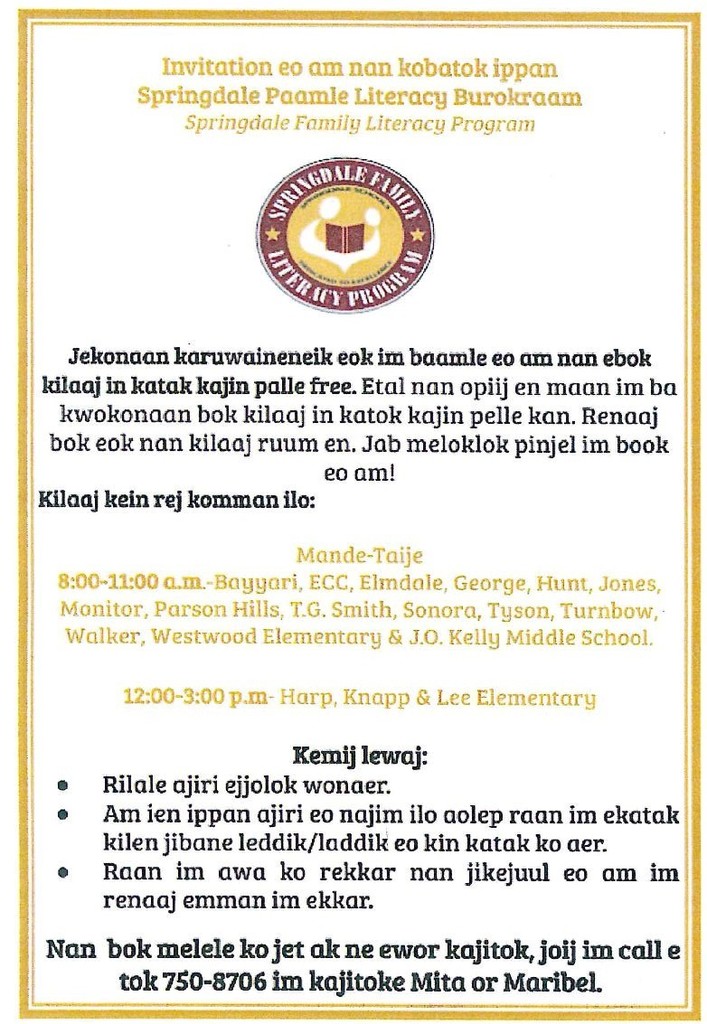 Free and Reduced Lunch Application Announcement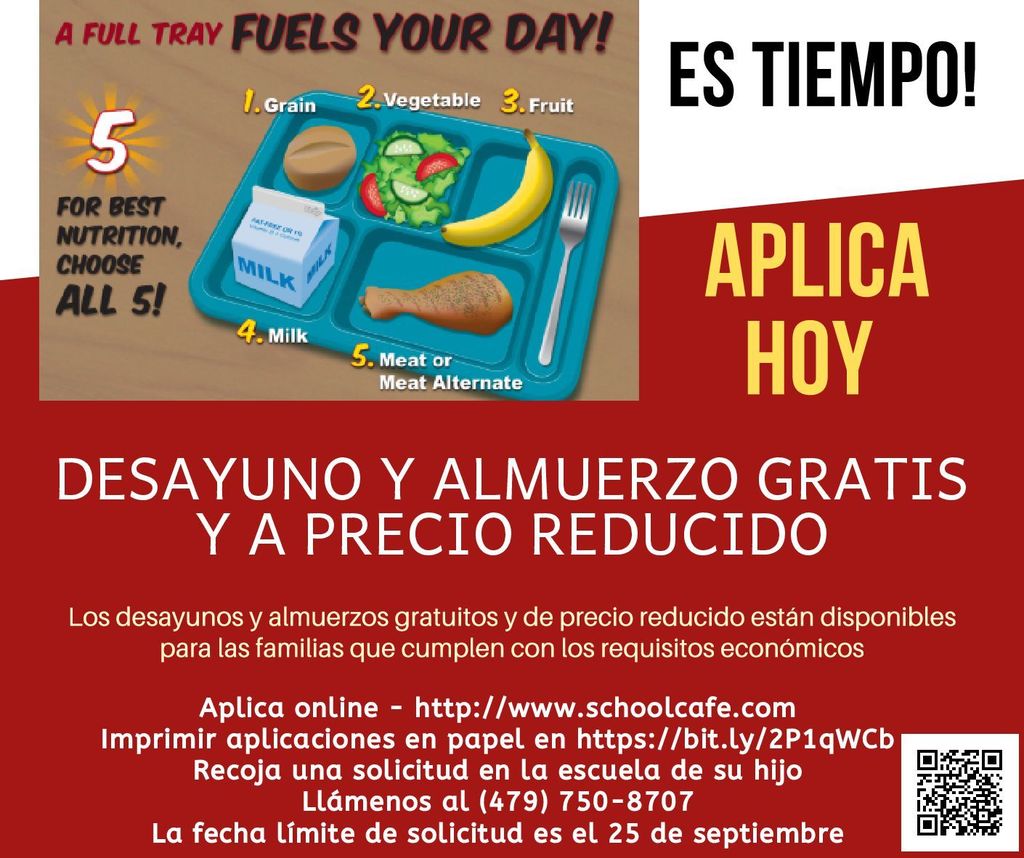 Bookfair is coming soon!!!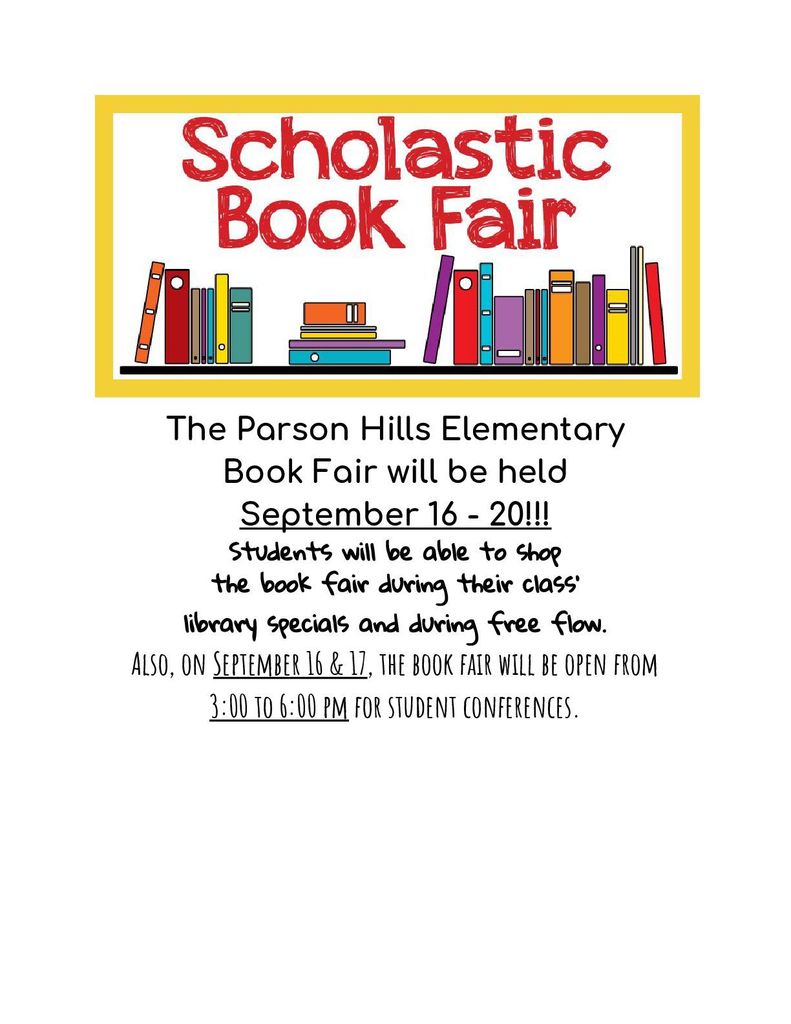 Panthers- celebrate Patriot day on September 11th by wearing your Red, White, and Blue, or Camouflage! We are excited to celebrate all of the people that help keep us safe and honor those that lost their lives in 9/11.

My name is Sydney Peterson and I am excited to be the new Speech-Language Pathologist at Parson Hills! I recently received my Master's Degree in Communication Sciences and Disorders at the University of Central Arkansas. My job is to work with students who have communication problems that affect success in classroom activities, social interaction, literacy and learning. I enjoying exercising, anything outdoors, being with friends and family, and playing with my dog. I look forward to working with Panther families and students this year!

Panthers rock!


Students and their families were invited to spend the afternoon at Parson Hills Elementary. The No Kid Hungry Initiative in partnership with Tyson Foods served kids summer meals and had fun activities for everyone to participate in. The event was held to raise awareness about nationwide food insecurity and how to get kids connected to summer meals. #THEChoice