Morning show surprises foundation and Springdale students --
Parson Hills Elementary School SOAR program students got quite the surprise Wednesday, April 6 at Donald W. Reynolds Football Stadium at the University of Arkansas in Fayetteville.

Students had an opportunity to meet Razorbacks men's basketball coach Eric Musselman and player Jaylin Williams. The surprise visit was even featured on "Good Morning America!"
GMA featured the students as part of a story on the Burlsworth Foundation, which provides underprivileged kids with corrective glasses and a chance to go to football camp.
Springdale students participated in the surprise event as participants in the SOAR afterschool program.
"SOAR Afterschool is not your everyday afterschool program," said Frankye Koontz, Parson Hills SOAR site director. "At SOAR, we believe every student has the capacity to be a leader!"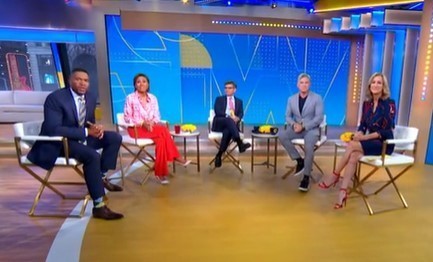 Filling the gap between the school day and the workday, SOAR provides a safe and affordable place for kids to learn, build healthy relationships with peers and adults and practice the public speaking and leadership skills they'll need for future success, she said.
See SOAR Students on Good Morning America